2018 Ford Escape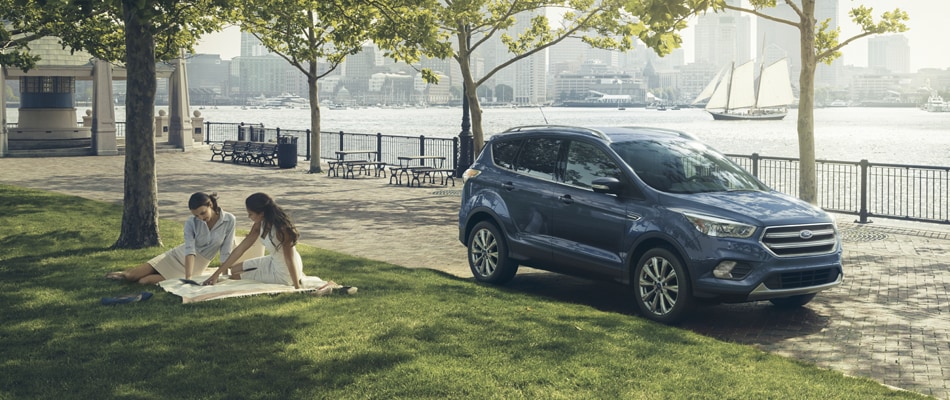 The 2018 Ford Escape Beautifully Blends Versatility and Confidence
Many of the drivers that walk through our doors, here at First Choice Ford Lincoln, are looking for a reliable means of transportation that will complement their budget and their driving style. We also have a lot of families who visit us in need of modern SUVs that are spacious and safe.
If you are looking for that modern, safe family vehicle then you may be interested in learning more about the 2018 Ford Escape.
New Inventory
Get Financing
Contact Us
A Distinct Exterior Design You Will Love; A Spacious Interior That Will Keep You Comfortable
The 2018 Ford Escape has a recognizable and distinct exterior design that beautifully blends confidence with aerodynamics. Not only does this mean that you can save money at the pump with enhanced fuel efficiency, it also means that your car will turn heads thanks to its regal beauty.
This is an extremely confident vehicle as well thanks to its chiseled front fascia and its sharp accents that are carved throughout its body. Even the headlights and taillights have a chiseled precision to them that other drivers will notice.
The interior is just as impressive thanks to its expansive spaciousness and its refined seating design. You will be comfortable no matter where you are in the vehicle and all of the features you need are easily accessible from the driver's seat.